wedding
Emily Frazier
wedding, memphisweddingphotographer, balineseballroom, tennessee wedding photographer, destination wedding photographer, traveling chicago photographer, chicago wedding photogrpaher, downtown wedding photos, memphis downtown wedding, downtown wedding, efcfam
Comment
Memphis Downtown Wedding | Denzel + Chloe | Balinese Ballroom
So excited to share this wedding on the blog today! Denzel and I go way back. I've been mildly obsessed with Chloe and him. They are pretty much the cutest, and when they got engaged I tried to be chill about it. I was so honored when they asked me to photograph their wedding.
Rain and thunderstorms were forecasted (heavily) for the day. It was looking quite dreary. Denzel and Chloe seriously killed it though. The rain held off during portrait time (praise the Lord!), and we got some amazing shots. They had such a fun group of best friends that hyped us up all day. Emma and her team at (Infinity Events LLC) were amazing. Emily Holmes was my incredible second shooter, and I truly couldn't have asked for a better partner in crime! Between Emma, Emily, Mark (eightyfivecreative), Balinese Ballroom, Denz and Chloe of course, and really the whole team that made this wedding happen, it was awesome! The dance floor was fire that night!
I must note, despite the rain, Chloe and Denzel were willing to walk around a freakin rooftop with at least an inch of dirty rain water just sitting on top Personally, I feel the photos were 110% worth it, and Chloe was such a trooper. Her dress was soaked. I mention this, because you would never know by the images at the reception, and this is just a testimony to how worth it is to get a adventurous for portraits.
All this to say, thank you Denzel and Chloe for the honor to photograph your wedding day. I won't even forget it, and I hope these photos make sure you don't forget the moments that made it special!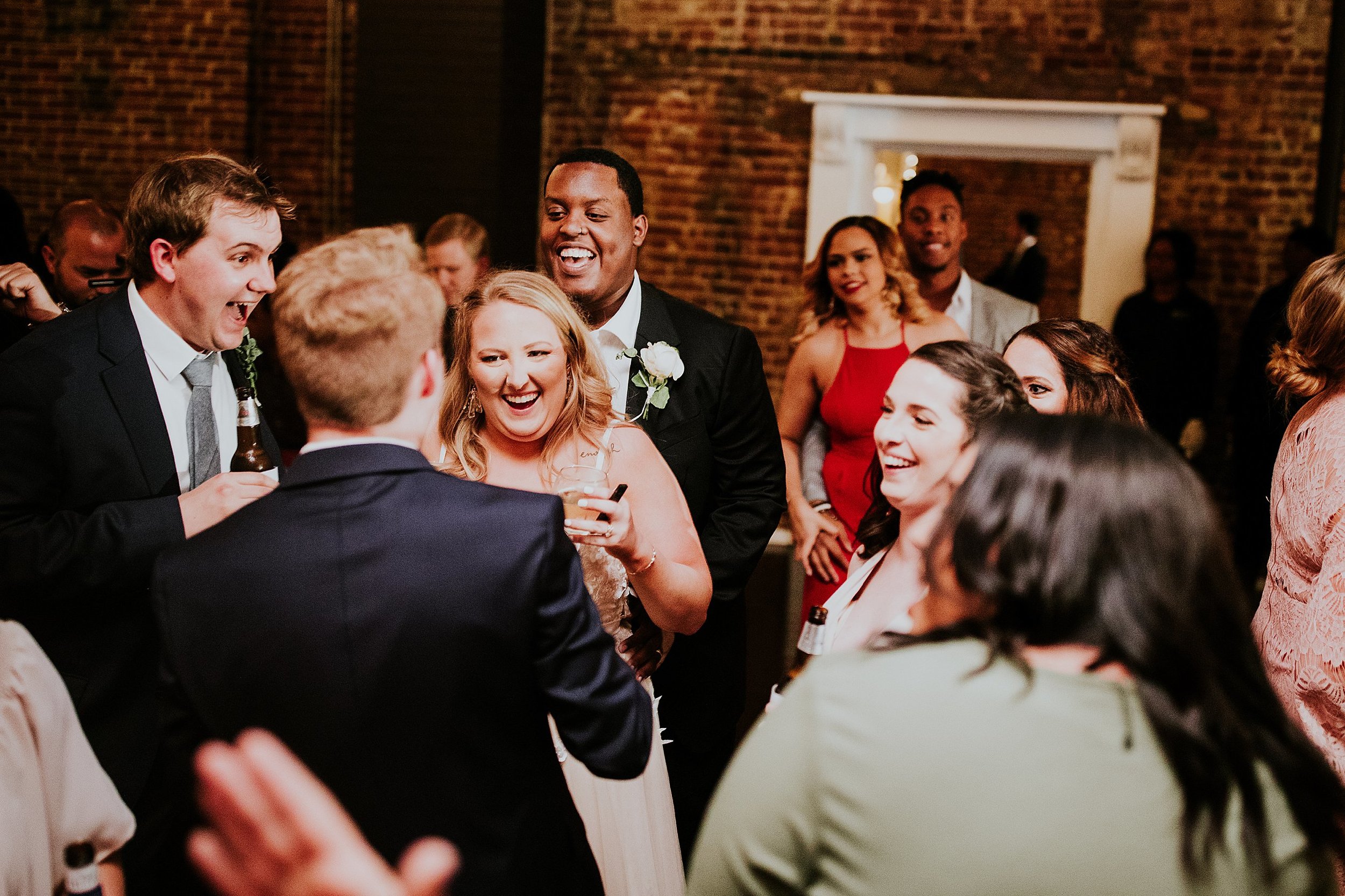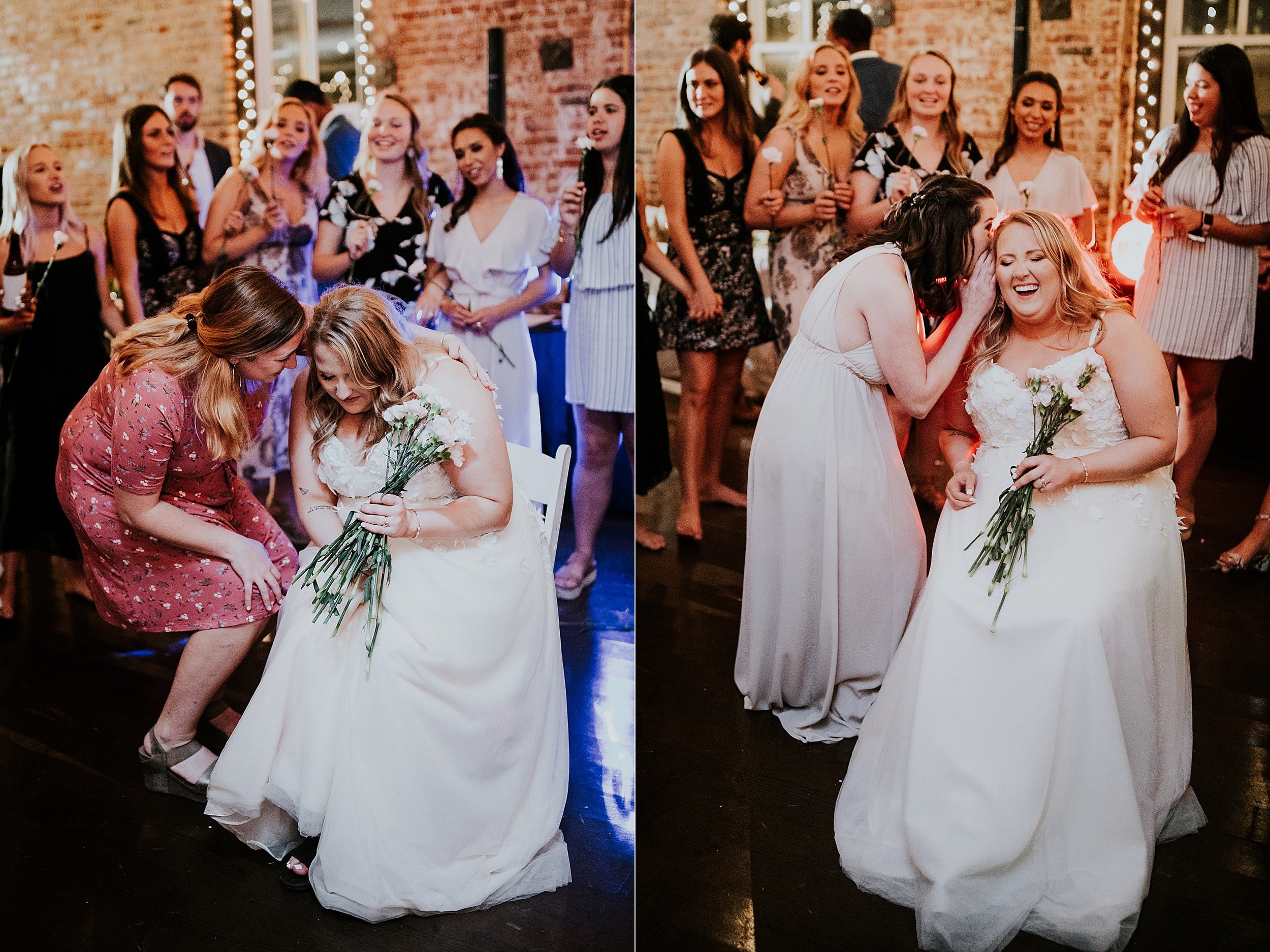 Wedding Planner: @infinityeventsmemphis
Venue: Balinese Ballroom @balineseballroom
Photography: Emily Frazier Weddings @emilyfrazierweddings
Videography: Eighty Five Creative @eightyfivecreative
Flowers: Infinity Events Memphis @infinityeventsmemphis
Cake: Ginger Clark @gingyc5
Cookies: Karen Ivey @karenscupcakesandcookies
Music: Tiger City Entertainment @therealjordanrogers
Catering: Balinese Ballroom @balineseballroom
Rentals: Party Connection @partyconnection
Rentals: Elegant Chair Solutions @elegant_chair_solutions
Hair: Sarah Tullos & Teresa Biggs
Makeup: Sarah Tullos & Meghan Johnson